Introducing Dental Savings Plans.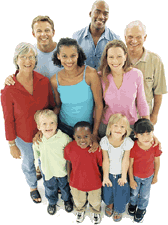 Are you lacking a dental insurance plan from your employer? Are you unemployed and lack dental coverage? Do you worry about the rising cost of dental care and how you will be able to afford routine dental coverage? Would you like to supplement the dental insurance that you are enrolled in? Now you can enroll in a low-cost, comprehensive dental savings plan. There are no background checks, no checks for pre-existing conditions, and no 30-day waiting period.
Now you don't have to be afraid of visiting the dentist and getting that large bill. Most of our dental plans cover the following services:
Routine 6 month check ups.
Full mouth x-rays
Bitewings x-rays
Routine dental cleaning
Fillings
Crowns
Root Canals
Dentures
Braces
Ready to get started?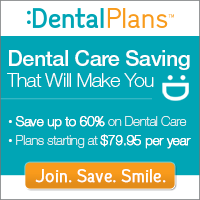 © 2004 - 2011 by DentalSavingsPlans.com
Plans are offered by DentalPlans.com and are savings plans, not insurance plans.
Disclaimer: The information on this site is for informational purposes only and should not be used to diagnose or treat a dental or medical problem. Please seek the advice of a qualified dental or medical professional for any questions or concerns that you may have.